We are proud to announce our Partnership Recognition Award recipients for the academic year 2023-24. Our selections are broken down into 3 categories; Off-Campus Student Living Communities, Off-Campus Conventional Communities and our selection for Manager and Partner of the year. These apartment communities and individuals have separated themselves as community leaders and innovators in the university student market in Denton, Texas. We are proud of our partnerships with you all and thank you for providing housing opportunities for the estimated 40,000 UNT students living "Off-Campus" and attending the University of North Texas.
Our Partnership Recognition Award recipients truly define the term Partner. The "day-in-and-day-out" involvement and collaborative efforts of these individuals are a big part of the success of our url and as we continue to raise the bar of getting the right message on the right platforms of communication to the student community at the University of North Texas. Our website, publication and campus-wide signage and community information and branding is only as good as our advertisers.
We would also like to thank you for your trust in our expertise and support of our efforts at the University of North Texas. It is your communication, conversation and candidness that makes how we represent your communities and branding efforts on campus such as success. After all … It truly is all about the partnership.
Again, thank you and congratulations!
Disclaimer: All recipients have been chosen solely and independently by Texas Student Media Services, LLC. The University of North Texas claims no involvement in matters regarding the partnership recognition awards.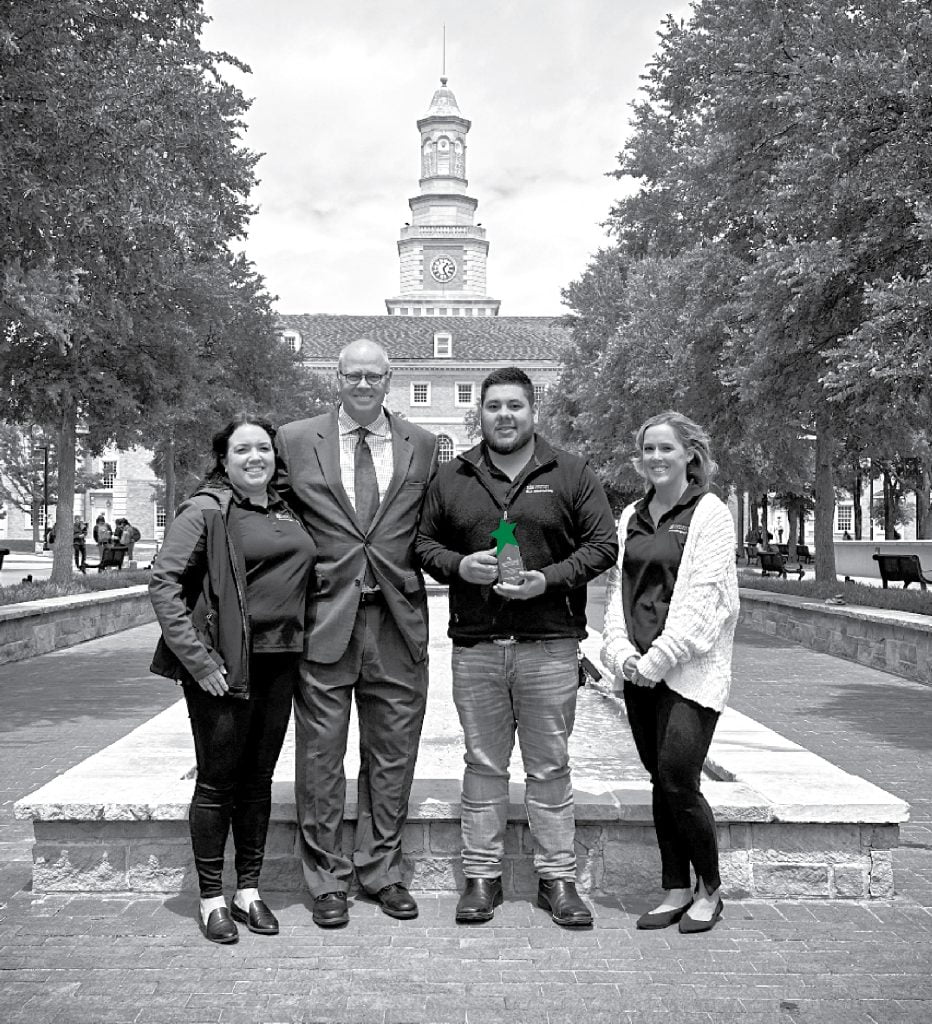 Partner of the Year
Off-Campus Student Living Community
American Campus Communities
[Left to Right]
Sarah Olvera, Community Manager
U Center at Fry Street
1221 W Oak Street | 940-808-1808
U Centre at Fry Street  >
Fermin Pina, Community Manager
Uptown
2601 W. Oak Street | 940-384-7600
Uptown  >
Nicole Whitmire, Community & Area Manager
Katherine Tiller, Community Manager  [ not shown ]
City Park at Fry Street
1310 Scripture Street | 940-384-7272
City Parc at Fry Street  >